We offer a wide range of wardrobes with sliding doors. Sliding wardrobes prove to consistently be a customer favourite, by allowing you to save space effortlessly without the worry of your wardrobe doors extending into your room.
We offer a huge variety of styles due to the comprehensive glass type, veneer, height, width and colour options available to you. Imagine clean lines and contemporary chic for a modern bedroom, or a visualise a beautiful antiqued finish for a cosy lounge.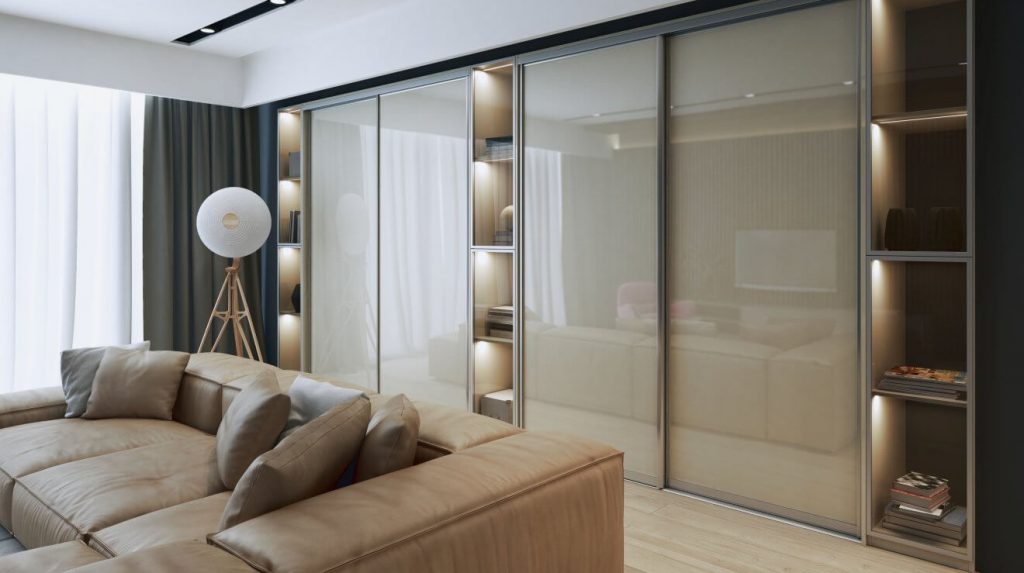 Our walk-in options are based on creating a flexible space. Different structural elements are made to size and which can be fitted in almost every space, and using it to its limits. In some cases, separate rooms can be used as walk-ins.
The best solution is to have a walk- in close to your bedroom or make it a separate entity by adding sliding doors or a partition. The design of a walk-in solely depends on your taste and on the types of materials, patterns and colours you choose.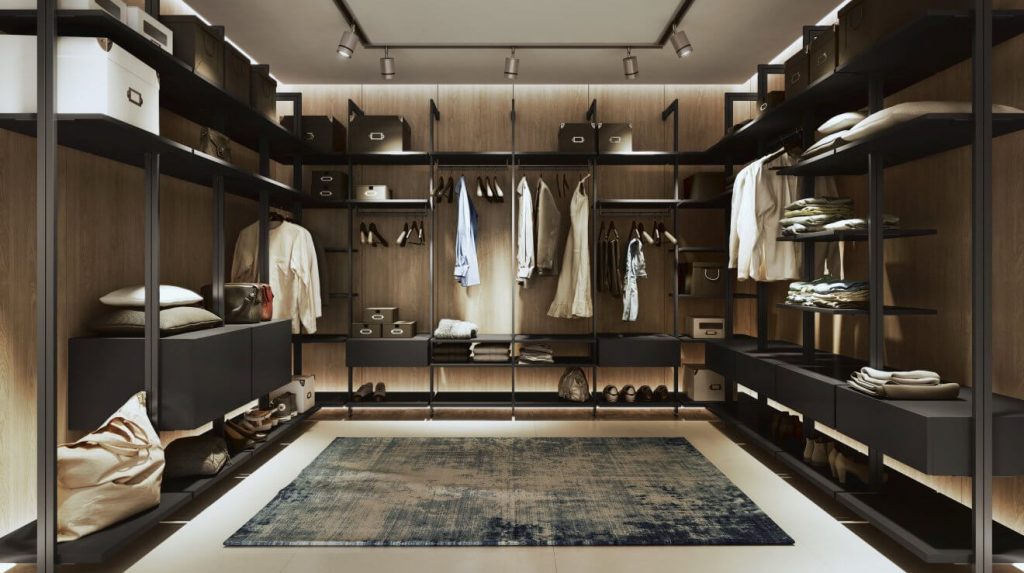 Pivoting doors are ideal for shutting off a small recess where sliding doors would not be suitable.
An alternative to sliding door; classical pivoting, hinged doors are designed to fit in recesses, kitchens and onto free-standing furniture. The maximum width of a wing door is 600mm. For their pivoting and sliding doors, Komandor use the same profiles and insert materials. Therefore both types can be easily fitted into one piece of furniture or we can use characteristic profiles to fit into different pieces of Komandor furniture.