Your TV-set is an important piece of furniture whichever room it is on. It is worth making its storage space interesting, spacious and functional. Check here about what needs to be included while designing it.
TV designs today come in all shapes and sizes but currently the trend is towards long, curved or rectangular flat screen designs. We produce made to measure TV units with a variety of different accessories (feet, handles, drawers and small doors) meaning we can create unique attractive designs. To create a TV unit we can join together cabinets, bookcases and shelves in many different ways. 
A bookcase is a classic piece of furniture which has stood the test of time over the years. Nothing has replaced this versatile piece. Our bookcase is made of panels or veneer in both open and close variants with a glass front.
Then bookcase can be produced from panels available in over 90 colours or it can be a combination of multiple colours. Our designers can create both traditional pieces and more modern designs.
The panel thickness is 28mm and 36mm, so the bookcases are solid and strong. Some materials we use closely resemble real wood.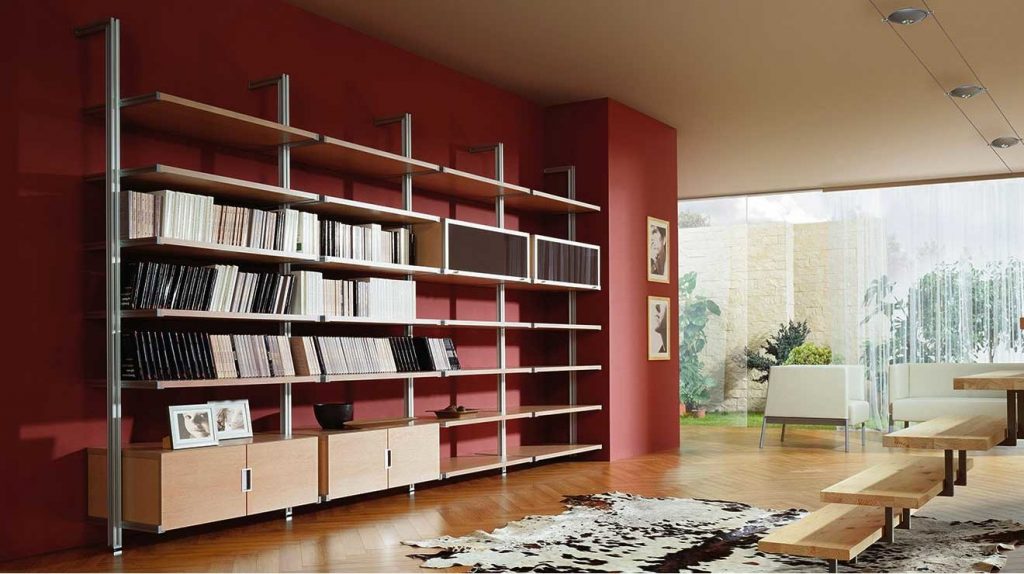 Your bed is a very important piece of furniture. That is why its form and design cannot be too heavy. It should nurture good sleep and leave you feeling rested. Matched with our wardrobes and cupboards, the bedroom will boast an excellent set of furniture giving an overall feeling of comfort and calm.
Why not match your bed with our complete range of Bedside Lockers and Chest of Drawers.
Our chest of drawers comes with drawers and sliding or pivoting fronts. You can combine two of these design features in one piece of furniture.