Komandor Storage Solutions are delighted to be the exclusive agent for South East Ireland for Iroko & Feather kitchens providing a full design and installations service.
With over 40 years' experience in handcrafting kitchens Brian duke has passed his knowledge to our craftsmen and to this day still trains all our apprentices. Made in our own workshop our kitchens are crafted to suit all tastes.
Our stunning collection of inframe kitchens come complete, with the frames and doors attached and hinged to the carcase. We have a choice of 25 egger colours, oak or walnut veneered and birch ply carcasses.
6 door styles are available as standard, riley, rivera, ryden, renoir, rego & ruben. these kitchens are made from 25mm solid maple or ash and sprayed to a choice of 17 stunning colours. We can however make any door style and off standard units and paint to order if requested
This distinctive door design adds an air of sophistication to the simple shaker style. The centre panel appears to be stepped and creates an instant impact. A must for 21st century living creating a contemporary and timeless elegance.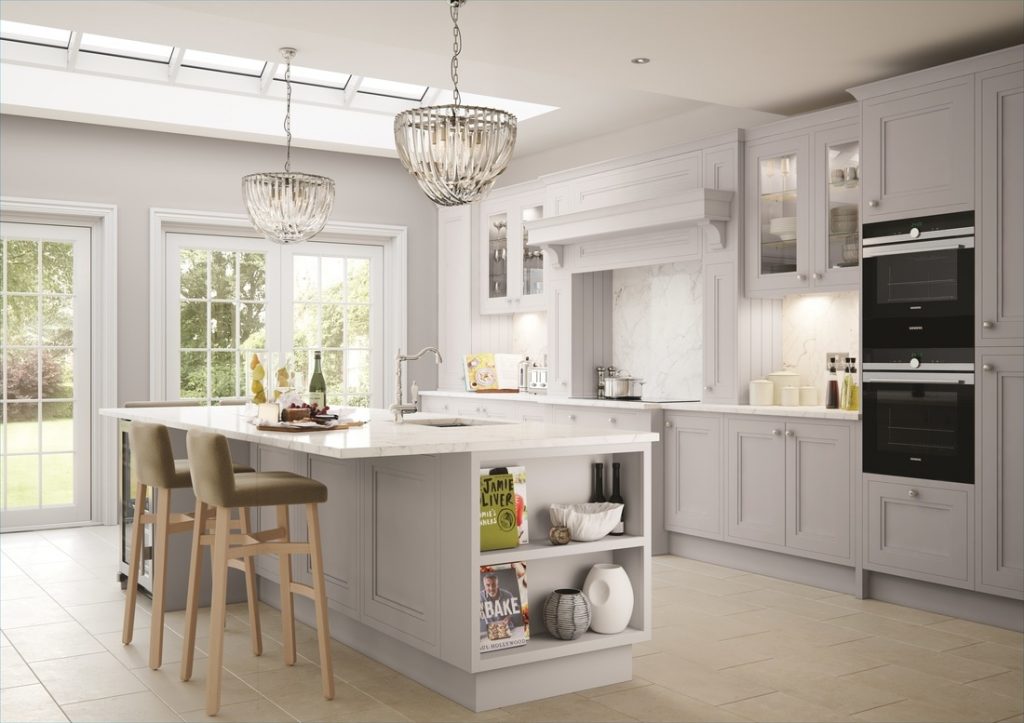 An elegantly styled door with numerous decorative features which create a sophisticated yet charming ambience. Further enhanced by the raised centre panel which lends itself to a classic yet traditional look. The added detail on the frame contributes to the graceful  aesthetic charm.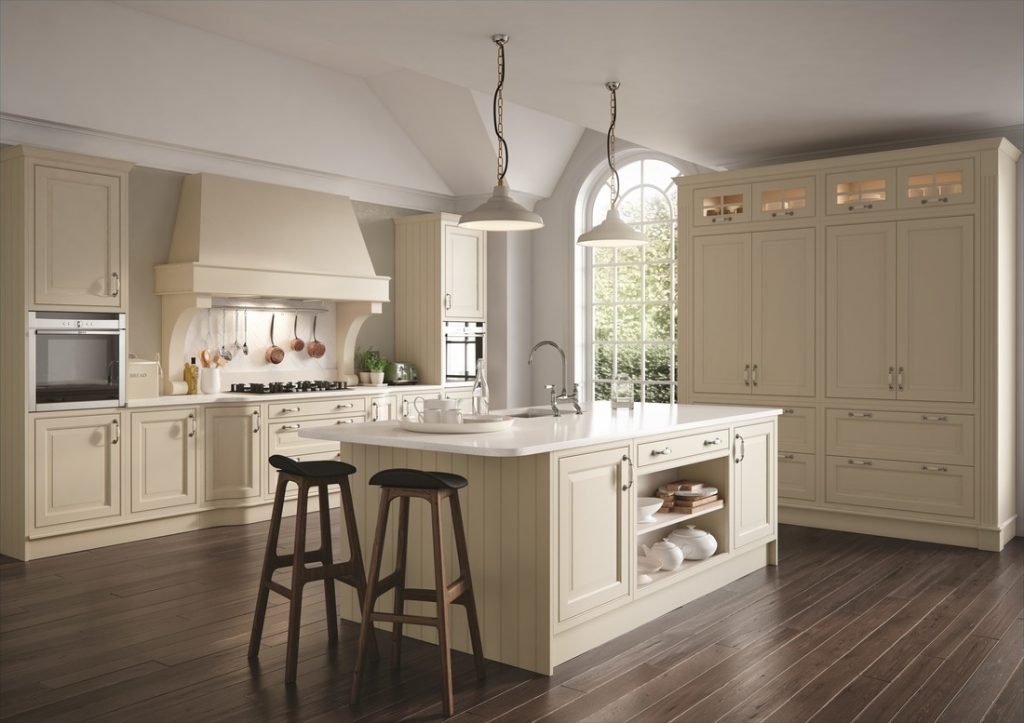 A simple yet beautiful door with the bead on the panel softening the uncomplicated lines of the basic shaker. Its chic and contemporary look would enhance any kitchen giving the appearance of a cool yet welcoming setting.
A character filled door offering flexibility of styling for both modern and classic schemes. Its ageless elegance offers all the ingredients for a warm and welcoming kitchen that will truly become the heart of the home.
A stunning door with a  detailed centre panel and a striking decorative touch to the frame. It lends itself to contemporary living or a carefully styled period home. It's both inviting and enduring and will wow with its stylish and sophisticated charm
This beautiful solid maple door has a smooth painted finish.
Its graceful shaker style creates a simple clean line scheme and the discreet detailing on the rails and stiles adds an extra level of detail providing a more elegant look.